We must state that Brooklyn is one of the most famous and most populated areas in NYC. Its popularity keeps rising, especially since every neighborhood is unique and possesses its own distinctive features. Read the following text if you are looking for a new place to live and aren't sure which neighborhood suits you best. We'll list some of the best neighborhoods to rent in Brooklyn in terms of safety, affordability, and overall impression.
In any case, be sure to choose the right kind of neighborhood suited for you and your family. Explore the market thoroughly before making the final decision.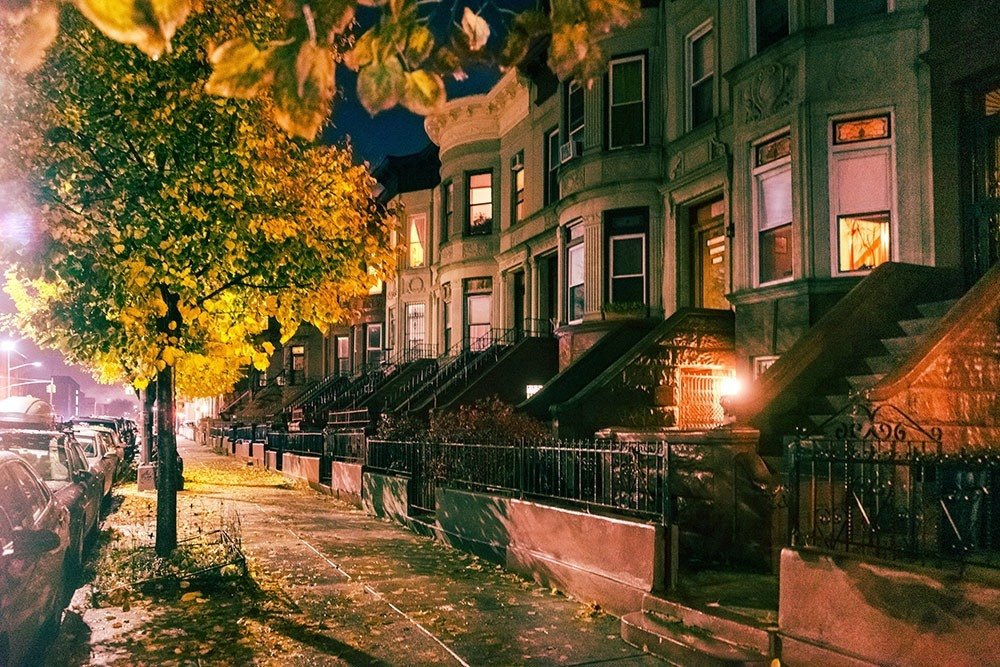 1. Flatbush
Flatbush is among the most affordable neighborhoods in Brooklyn, with a median rent of two thousand one hundred and seventy-one dollars a month. The Subway is well connected to the rest of the city, with the expected time of forty minutes if you plan to go to Manhattan. As for the aesthetics, the style in the most affordable parts of the neighborhood mixes different themes, including Victorian style, brick houses, and prewar styled individual homes. Most residents describe Flatbush as a traditional and peaceful neighborhood.
On the other hand, if you are a frequent shopper, there is a famous shopping district nearby Flatbush Avenue. There you can find anything that crosses your mind. Also, check out the Flatbush Caton Market, an open-air market.
2. Bay Ridge
Bay Ridge is located in the southern part of Brooklyn, offering more spacious rentals with lower prices with a median rent of about one thousand and seven hundred dollars a month. As for the transport, you can get on the subway any time, with an estimated time of fifty minutes if you want to visit Manhattan. The Bay Ridge is often referred to as the Old or Real Brooklyn. It's also famous as the neighborhood of the movie "Saturdays Night Fever."  Housing prices are very affordable, and there is a wide range of possible rental units, including two-family row houses, single-family homes, and individual homes. There are many traditional restaurants, chain stores, and local groceries.
3. East Flatbush
East Flatbush speaks for itself, mainly when discussing affordable but suburban neighborhoods with the median rent of about two thousand one hundred dollars a month. The subway includes the 2 and 5 train lines, with an estimated 40 ish minutes to Manhattan. East Flatbush is considered a suburban neighborhood. There are numerous estates with private driveways and even backyards, making this neighborhood the best choice for renting on a budget. It's pretty easy to own a car here. And, the walkability rate is very high while offering numerous shops and diverse cuisine ( don't forget to try out the famous Caribbean cuisine served at the local Spot).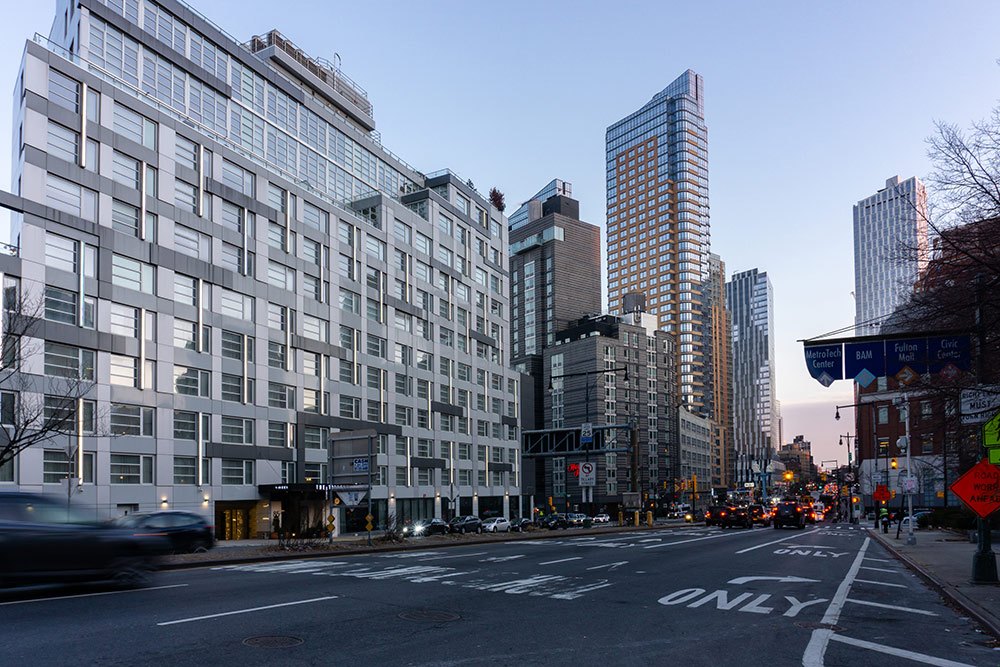 As for the most notable attractions, be sure to check out the Wyckoff Family Museum ( a historic landmark farmhouse built in 1652) with many parks nearby.
4. Sunset Park
If you want to be closer to the industrial area while having one of the best city views, consider renting in Sunset Park with a median rent of around two thousand dollars a month. As for the transport, Sunset Park has D, N, and the R train lines with an estimated time of forty minutes to Manhattan. It is considered one of the best choices for renting on a tight budget. Sunset Park offers the most brilliant view because of the low building. Also, visit the neighborhoods park.
5. Bed-Stuy
Bed-Stuy is famous for its distinctive architecture featuring the biggest concentration of brownstones in NYC and even the entire country with a median rent of two thousand three hundred and seventy-five dollars a month. The subway is arranged in an almost ideal manner connecting Bed-Stuy to other parts of the city. If you plan to go to Manhattan, keep in mind that it will take around thirty-five minutes to get there. The food scene is lovely here and offers a variety of different cuisines.  Also, you can catch some jazz at any time and enjoy outdoor movie screenings.
6. Crown Heights
Crown Heights is ranked as the most affordable area in Central Brooklyn, with a median rent of two thousand and three hundred dollars a month. As for the subway info, train lines 2,3,4 and 5 with speedy commutes (twenty to thirty minutes). The most notable attractions include the Brooklyn Children Museum and the Brooklyn Botanical Garden.  Crown Heights own a viral business community while still being a traditional community packed with numerous parties. Speaking of parties, if you decide to move here, don't forget to visit the annual West Indian Parade, which attracts more than one million people. In general, Crown Heights is a brilliant choice for both individuals and families for a more than affordable price.
7. Bushwick
Bushwick is commonly described as a cheaper alternative to Williamsburg with a median rent of two thousand four hundred and fifty dollars a month while being located at the easter edge of the neighborhood. Also, Bushwick is the home of the most incredible street artwork and giving off a very vibrant culture. Vogue listed it as number 7 on the list of the coolest neighborhoods globally. It's also one of the cheapest since you can find decent pricing everywhere, including the nightlife, bars, restaurants, etc.
Additionally, the rental prices are very affordable while offering a wide range of rental units that suit everyone's preferences. Also, if you are into an off-the-edge rental, consider renting one of the covered lofts( located in older factories).
Summary
When renting in Brooklyn, it's important to consider all of the mentioned options before you make the final choice. Keep in mind every neighborhood has its benefits and downsides. Make sure to take the opinions of each family member into consideration. And, conduct a maximum budget that will ease the whole process for you. In any case, it's okay whichever neighborhood you choose. Brooklyn is among the most popular city areas for a reason. Explore apartment listings Brooklyn, and enjoy your stay here.
Please share your opinion and leave a comment below.